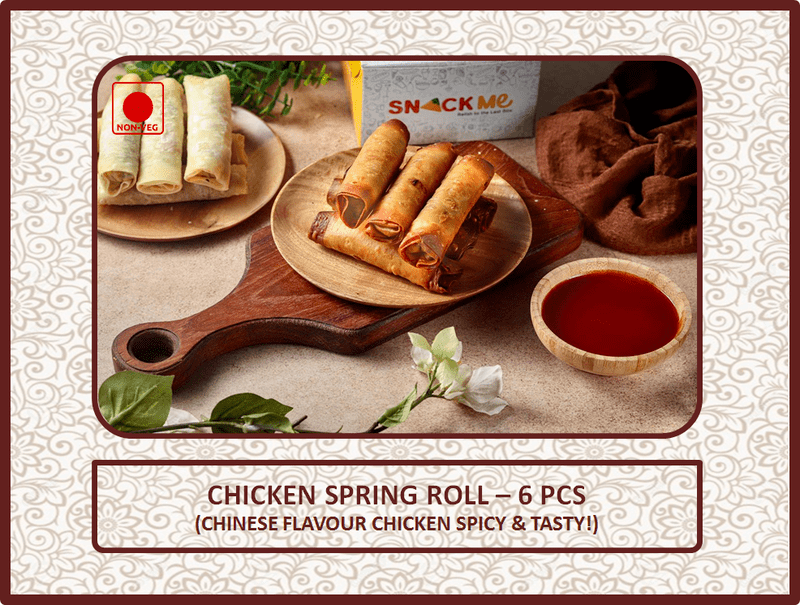 Chicken Spring Roll - 6 Pcs
Non-returnable
Started in 2010 with a team of passionate experts, specialized in manufacturing "Ready to Cook" Snacks & Shorts Eats, using authentic home grown recipes. Having built their expertise in preparing very tasty Samosas, Momos & Rolls Varieties; they have also ventured into Fresh Bakes, Ready to Cook – Marinates and etc.
Cooking Instructions:
Samosa & Roll Packs:
Can be easily cooked in an Air Fryer or Baked in at OTG at 180 degrees or using regular Kadai Fry method
Momos:
Can be relished steamed or fried! For steaming just remove from freezer and steam in a simple steamer, to fry remove momos from freezer and keep aside for 10 mins to thaw and then fry on medium heat!
Our Momo packs come along with a special Momo chutney!