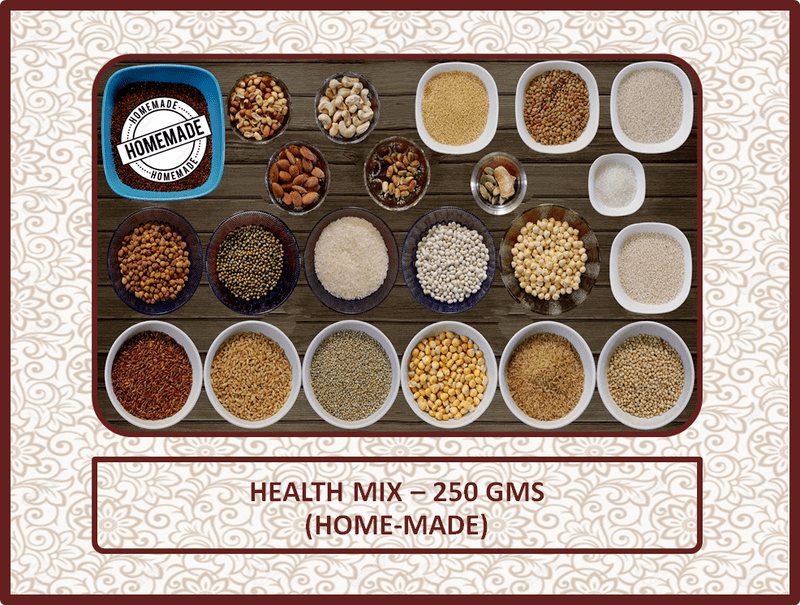 Health Mix - 250 Gms
Non-returnable
Health Mix

is
a nutritious blend of cereals, millets and pulses, nuts.
Its 100% natural. It contains no preservatives, no added sugar and suitable for all ages > 1.
Method: Take Health Mix, stir with water or milk, so no lumps are formed. Place on stove and bring to boil, stir continuously for 3 minutes to avoid lumps. Add Jaggery or Sugar for taste. Serve warm.